This page is currently under construction.

Onur Bilgen, Department of Mechanical and Aerospace Engineering (Rutgers-New Brunswick) o.bilgen@rutgers.edu 848-445-5869
Dr. Bilgen is an Associate Professor at the Mechanical and Aerospace Engineering Department of Rutgers University. Dr. Bilgen's research focuses on conceptual design, modeling, optimization, control, manufacturing and testing of smart-material based multi-physics systems. Applications include aircraft systems, energy-conversion and harvesting systems, soft/compliant robotics, manipulators and biomechanical systems, and mobile biomedical devices.
Area of Expertise: Active structures and small UAS incorporating smart-materials
_________________________________________________________________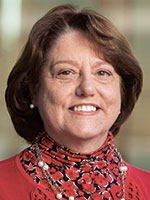 Margaret Brennan-Tonetta, Senior Associate Director, NJAES (Rutgers-New Brunswick) mbrennan@rutgers.edu 848-932-3776
Dr. Brennan-Tonetta is the Senior Associate Director for the New Jersey Agricultural Experiment Station (NJAES) and the Director of the NJAES Office of Resource and Economic Development. Dr. Brennan-Tonetta is an economist specializing in economic development and entrepreneurship, impact assessment, bioenergy economics and policy.
Area of Expertise: Economic development and entrepreneurship, impact assessment, bioenergy economics and policy
_________________________________________________________________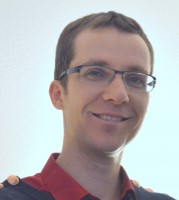 Laurent Burlion, Department of Mechanical and Aerospace Engineering (Rutgers-New Brunswick)
_________________________________________________________________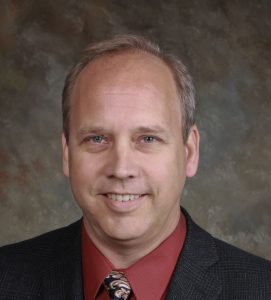 David Bushek, Director and Professor, Haskin Shellfish Research Laboratory (Rutgers-New Brunswick and HSRL)
_________________________________________________________________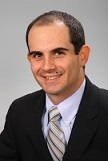 Matt Campo, Senior Research Specialist, Bloustein School (Rutgers-New Brunswick)
_________________________________________________________________
Alberto Cuitino (Rutgers-New Brunswick)

_________________________________________________________________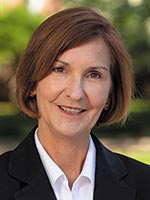 Wendie Cohick, Senior Associate Director, NJAES (Rutgers-New Brunswick)
_________________________________________________________________
Stephen Danley (Rutgers-Camden)

_________________________________________________________________

Lori Dars (Rutgers-New Brunswick)

_________________________________________________________________
F. Javier Diez-Garias (Rutgers-New Brunswick)

_________________________________________________________________
German Drazer (Rutgers-New Brunswick)

_________________________________________________________________
Sean Duffy (Rutgers-Camden)

_________________________________________________________________
Marika Dunn (Rutgers-New Brunswick)

_________________________________________________________________
Ahmed Aziz Ezzat (Rutgers-New Brunswick)

_________________________________________________________________

Jeanne Fox (Rutgers-New Brunswick)

_________________________________________________________________
Jeannie Garmon (Rutgers-Camden)

_________________________________________________________________
Scott Glenn (Rutgers-New Brunswick)

_________________________________________________________________
Behzad Golparvar (Rutgers-New Brunswick)

_________________________________________________________________
Thomas Grothues (Rutgers-New Brunswick)

_________________________________________________________________
Nenad Gucunski (Rutgers-New Brunswick)

_________________________________________________________________
Serpil Guran (Rutgers-New Brunswick and EcoComplex)

_________________________________________________________________

Joseph Heckman (Rutgers-New Brunswick)

_________________________________________________________________
David Hughes (Rutgers-New Brunswick)

_________________________________________________________________
Moshen Jafari (Rutgers-New Brunswick)

_________________________________________________________________

Lisa Klein (Rutgers-New Brunswick)

_________________________________________________________________
Josh Kohut (Rutgers-New Brunswick)

_________________________________________________________________
Robert Kopp (Rutgers-New Brunswick)

_________________________________________________________________ 
Richard Lathrop (Rutgers-New Brunswick)

_________________________________________________________________
Julie Lockwood (Rutgers-New Brunswick)

_________________________________________________________________
Kevin Lyons (Rutgers-Newark)

_________________________________________________________________
David Magnoni (Rutgers-New Brunswick)

_________________________________________________________________
Richard A. Michelfelder (Rutgers-Camden)

_________________________________________________________________
Travis Miles (Rutgers-New Brunswick)

_________________________________________________________________
Jim Morris (Rutgers-New Brunswick)

_________________________________________________________________
Jason Morson (Rutgers-New Brunswick and HSRL)

_________________________________________________________________
Daphne Munroe (Rutgers-New Brunswick and HSRL)

_________________________________________________________________
Sean O'Malley (Rutgers-Camden)

_________________________________________________________________

Angela Oberg (Rutgers-New Brunswick)

_________________________________________________________________

Katie Parrish (Rutgers-New Brunswick)

_________________________________________________________________
Victoria Ramenzoni (Rutgers-New Brunswick)

_________________________________________________________________
Chelsie Riche (Rutgers-New Brunswick)

_________________________________________________________________

Richard E. Riman (Rutgers-New Brunswick)

_________________________________________________________________
David Robinson (Rutgers-New Brunswick)

_________________________________________________________________
Grace Saba (Rutgers-New Brunswick)

_________________________________________________________________
Brian Schilling (Rutgers-New Brunswick)

_________________________________________________________________
Ryan Scully (Rutgers-New Brunswick)

_________________________________________________________________
Wade Trappe (Rutgers-New Brunswick)

_________________________________________________________________
Todd Vachon (Rutgers-New Brunswick)

_________________________________________________________________
Ruo-Qian (Roger) Wang (Rutgers-New Brunswick)

_________________________________________________________________
Nathaniel Wright (Rutgers-Camden)

_________________________________________________________________
Douglas Zemeckis (Rutgers-New Brunswick and RCE of Ocean County)

_________________________________________________________________